One department that is selling radio in the country now is the sports unit.
READ ALSO: Watch The Official Unveiling Of Sompa Fm's Sports Team
Therefore owners of radio and television stations in Ashanti region specifically Kumasi invest heavily in their sports department over the years.
Well, today we are bringing to our readers the newly constituted Sompa FM's sports team ready to entertain sports loving people on their network.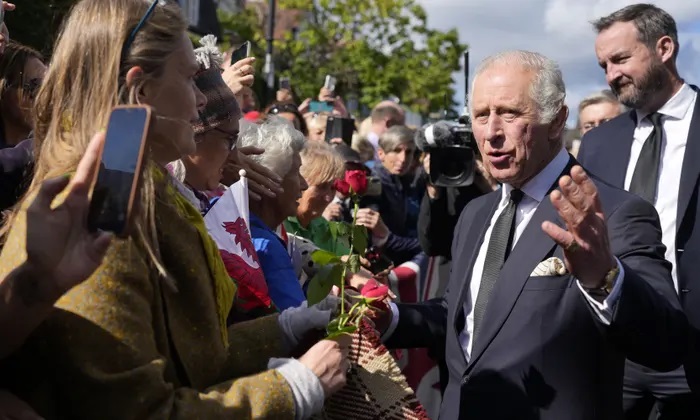 Sompa Sports Crew
Click on the link to enjoy nonstop music on SIRKENN RADIO now……
SIRKENN RADIO
Firstly their team is made up of Jeffrey Asare, Atta Poku, Luther King, Akomeah Gyamfi Michael, Atta Poku, Abou Diaby.
Jeffrey Asare is a known sports broadcaster who has been in the industry for more than a decade.
The much revered Jeffrey Asare affectionately referred to as the 'Apostle of Sports' is a doyen of sports punditry having gained valuable working experience at established media entities like SuperSport, GTV, Metro TV, Joy FM, Kessben TV, among others.
His vast followers have hinted his depth of knowledge in boxing, motorsports, African Football et al as a chief reason he's often the go-to-person for top analysis on topical issues from such quarters.
READ ALSO: VIDEO: Joining Wontumi Radio/TV Was The Biggest Stupid Decision In My Life' – Atta Poku
Second on the list is Clancy Collins Atta Poku popularly called Atta Poku.
Broadcaster Atta Poku has prove himself as one of the best brains in sports analysis in the country now.
The erudite sports journalist and academia is also experienced in our local football. He has worked with Kapital Radio, Metro FM now Ezar FM, Kessben FM and TV Wontumi FM and TV.
READ ALSO: Michael Asare Boadu Leaves Silver Sports
Teraone Media also have young and talented sports pundit
Akomeah Gyamfi Michael better known as Sports Messiah a very young and variant sports pundit is also part of the team.
The former Otec FM sports presenter style of analysing the sports is very dynamic than others do. He punches and hit hard on matters on board always.
Luther King with his knowledge in foreign sports presentation will be in charge of all the foreign sports news on Sompa sports.
Luther has worked with Agyenkwa FM before joining Sompa FM and TV.
Abou Diaby with his experience in our local game will dig hard to give listeners and viewers of both network the best sports news in the country. He also doubles as foreign sports presenter.
Last on the list is young and enterprising sports pundit Michael Asare Boadu. This guy is around sports journalist. What people like about him is his prediction on sports betting. Kweku Boadu as popularly called previously worked with Silver FM, Empire FM and Shine FM.
world.
Note there is Mr X who will join the team soon as he host of Sompa sports.
Folks tune to Sompa 93.1mhz or TV every weekday between the hours of 9:30am to 12:pm, 3:00pm and 4:00pm and finally on Saturday 9:00am to 12:00pm to enjoy good sports from the entire crew from Monday 4th July, 2022.
Every Wednesday there is special segment on the show called Sompa Duase, on Friday is Sompa sports debate and lastly Saturday is time for the fans dubbed Sompa fan's Corner and betting moment.
Source: TheMirrorGH.com